Vassilis started with photography 3 years ago when his friends thought he was too old to do anything too active, and decided to buy a DSLR for his birthday. His first camera was a Nikno D3100, which soon changed to a Canon 550D and finally was promoted to a Canon 5D Mark III. But he still use his iPhone to take snapshots of moments.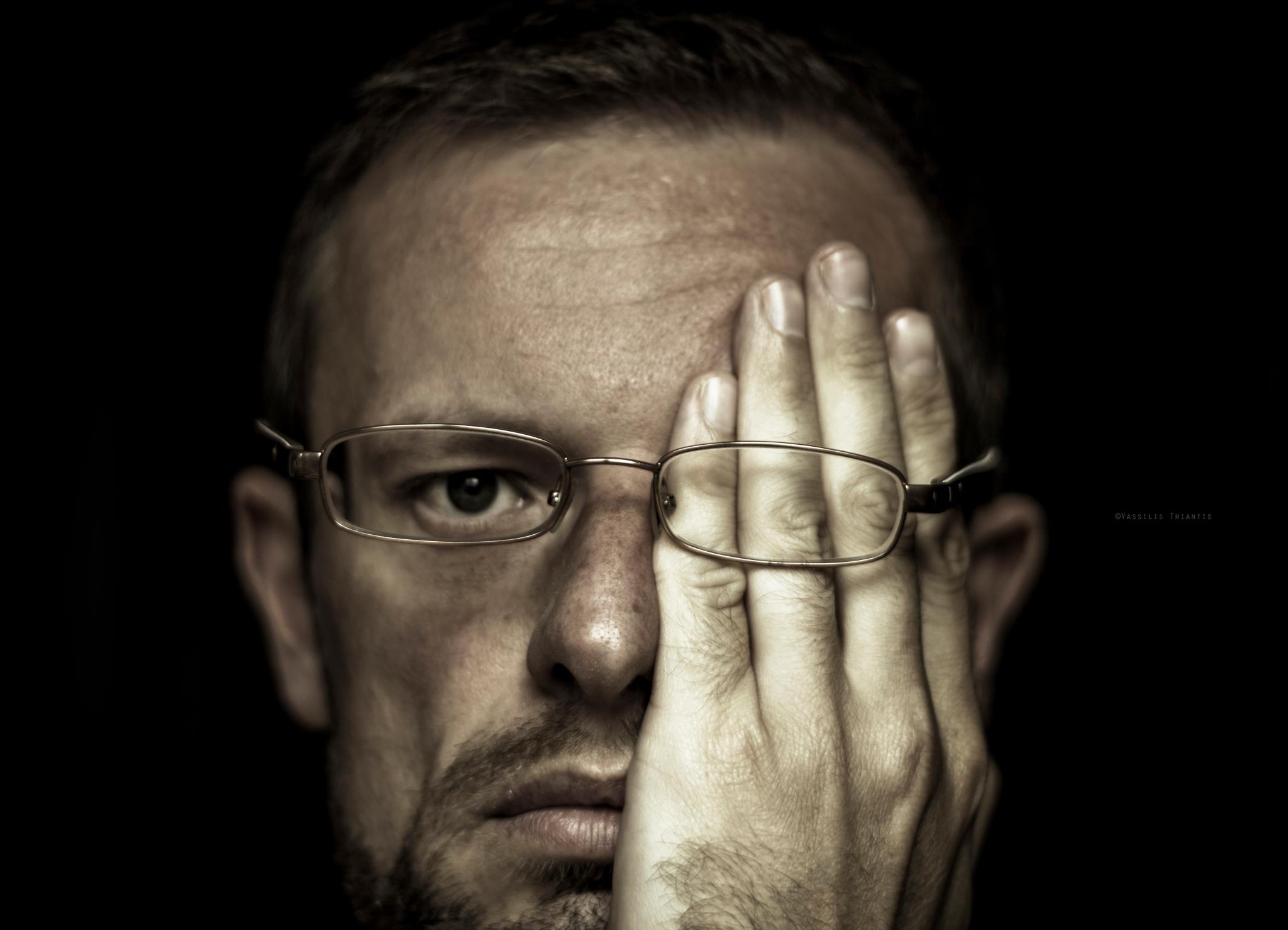 He wants to take photos that create feelings and bring out emotions either that is street photography, a portrait, a nude, or architecture. He feels it's important to leave space for the viewers to create their own story behind the photo, so they can associate it with their own personal history. An image should only be the trigger for thought and free associations, a starting point for a dialogue between the photographer and the viewer.
Therefore photography is not a mere registration of the physical world but a transformation of our surroundings into images we have in our minds.
He likes experimenting a lot and presenting a different aspect to view of the world, making it abstract, fitting it to everyone's likings and experiences. He tries to use camera movement, long shutter speeds and overexposed photos, in order to project the way he sees the image in his own mind. He feels small mistakes can produce spectacular results. A photographer should never stick to things that are technically correct, but things that are pleasing to his or her own view and aesthetics.
Some of his favourite photographers include established professionals such as JR, Claudia Rogge, Keith Loutit, Runa Islam, Syoin Kajii and some of the founders of photography like Graciela Iturbide, W. Eugene Smith, Bruce Davidson, Gianni Berengo Gardin, Ansel Adams and many more.
However, he is more often taken by photos he sees on flickr or other photography blogs.
To see more of Vassilis' photos, visit his Flickr profile: http://www.flickr.com/photos/vtriantis/with/9668474896/