A central hub for Amsterdam photography
The Amsterdam Photo Club is an active community and foundation with over 5.500 members, organising over 30 events per year!
Take part in events such as courses, workshops, lectures, excursions and photowalks. The Amsterdam Photo Club acts as a hub for local Amsterdam photographers to share, learn and inspire each other.
We welcome expats as well as locals. Our members and event organisers come from a wide spectrum of cultures and lifestyles. The diversity at Amsterdam Photo Club can be felt through our community and events; embracing people ranging from different socioeconomic backgrounds, religion, sexual orientation and cultural heritage.
Since Amsterdam holds 180 different nationalities (more than any other city in the world), all our events are in English. With 51% of the city's residents being foreigners, we want to make sure we include everyone in our community.
The Amsterdam Photo Club is registered with the Dutch Chamber of Commerce nr: 69223947

Kjell Leknes
Managing Director
Kjell is the founder of the Amsterdam Photo Club and the managing director of the foundation. He also hosts events focusing on: portfolio reviews, public speaking and collaborations with local partners. He is a stock photographer and a graduate from the New York Institute of Photography. In addition to running the photo club and his own photography business, he leads our stock photography program: Fast Track to Stock Photography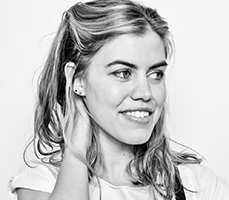 Megan Alter
Education Director
Megan is a fashion photographer from New York and in charge of the photo club's courses, workshops and other educational programs. She has become a noticeable figure in the Amsterdam photography scene through her high-end imagery and quality workshops. Specialised in visual storytelling, Megan collaborates with fashion and lifestyle companies to produce content for magazines and online marketing.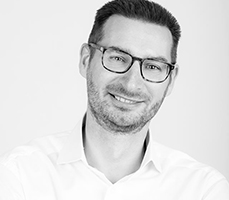 Emiel Dekker
Photowalk Organiser
Emiel is one of the photo club's event organisers focusing on photowalks and guided tours. He has a good knowledge of Amsterdam and the city's history, making the events not only a good visual experience to photograph, but also educational.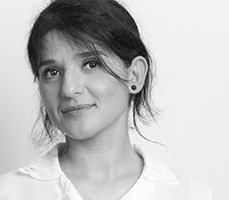 Ioana Cobzaru
Exhibition Curator
Ioana hosts our 'Meet the Photographer' events, promoting members in our community and international photographers showcasing work in Amsterdam. She collaborates with our local partners and sponsors to help the photo club grow as a community and foundation. Her photography focuses on street photography and portraiture, aiming to put human- and animal rights in the spotlight.