This is the last weekend to see the ouvre retrospective of this off-beat photographer and director.
To mark the sixtieth birthday of photographer Anton Corbijn, the Gemeentemuseum Den Haag is organising a retrospective entitled HOLLANDS DEEP. The exhibition features highlights from all Corbijn's series. It starts with the grainy black-and-white photos he took of musicians in the 1970s and '80s and shows how he constantly expanded his horizon to address new themes and experiment with different techniques and materials in later series
In 1989 Corbijn interrupted his stream of monochrome black-and-white work. In the late '90s, he embarked on his first conceptual series, 33 Still Lives, in which he used the methods of the paparazzi to introduce a new element of mystery into the celebrity world. At the same time, he paid homage to the film still in a series of shots of non-existing films. Visually, this series – to be included in full in the Gemeentemuseum's exhibition – looks like film posters bleached by the sun so that only the blue tone and a particular shade of red still remain.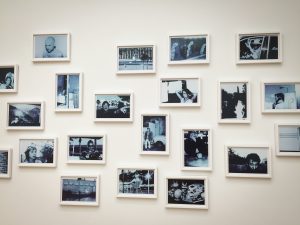 In recent years, Corbijn has turned his attention increasingly to feature films. His directorial debut, Control, about the life of British singer Ian Curtis of Joy Division, met with critical and public acclaim and was deluged with awards. His next venture, The American, starring George Clooney, held the number 1 position in the US. His third feature film, A Most Wanted Man, was released September 2014 and his latest film, entitled Life, is due out next autumn. Photographs of the making of these productions are also included in the exhibition.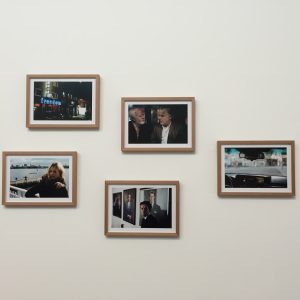 Portrait photographer Anton Corbijn doesn't much like to look back at his work in the music industry. For the Gemeente Museum den Haag, searching his archive, he has selected more than 300 shots of bands and singers: everybody from Nirvana, U2 and Nick Cave to Siouxsie Sioux, REM and the Rolling Stones. Many of the photographs are now going on show to the public for the very first time.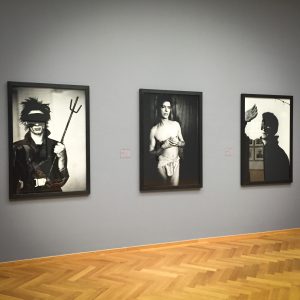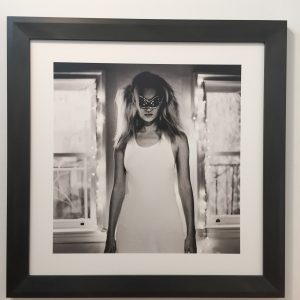 Corbijn regards himself as a cross between a traditional portrait photographer and a documentary photographer out to record people in their own physical surroundings and social circumstances. Inspiration for the dramatic effects he achieves in his photographs, including their strong contrasts and graininess, came in the 1970s from the determinedly unorthodox documentary photographs of people like Ed van der Elsken and Koen Wessing.
These days, Corbijn is more than just a photographer. His work as a director of music videos (since 1983) and feature films (since 2007) takes up an increasingly large proportion of his time.
Exhibition 1-2-3-4 until Aug-16-2015 at Fotomuseum den Haag  & now the last weekend until June-21-2015 Hollands Deep at the Gemeentemuseum Den Haag.




photo credits: I. Montel
https://vimeo.com/127575802