The photo can be of your dog running through the Amsterdamse Bos, or perhaps a creative shot of your favorite summer cocktail.
[The contest is now closed. Winner will be announced in October]
This contest is all about creativity, so get out your camera and start shooting. A good photo doesn't necessarily have to be "clean". On the contrary, some beautiful and original examples can be found where nobody bothers to look. Just be curious and take a closer look around you.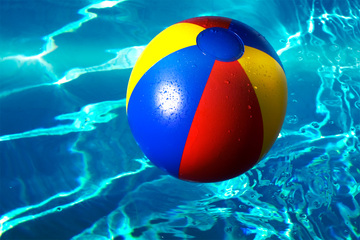 Specifications
– Format: JPG
– Only participants located within Randstad may enter
– The photo should have a width of at least 500 pixels
– The photo should be of high quality and shouldn't have any artefacts (e.g. they shouldn't be unintentionally blurry)
– The total file size of your submission should not exceed 3 MB
– Each participant can only send one photo
Submission Guidelines
Upload the photo to our MeetUp group:
http://www.meetup.com/Amsterdam-Photo-Club/
And please specify:
– Photo title
– Your name
– Your site's URL (optional)
– Your city
– Short description of the photo
No copyright, labels or watermarks
Embedding copyright information, a watermark or URL in a photo will spoil it. Please avoid adding anything that isn't a part of the image itself. Participants should own the copyright of the photo they send. The photo should not be already available elsewhere on the internet than your own portfolio/website.
Deadline and Announcement
Upload your photo by September 10th, 2013.
The winner will be announced a few week later. The judges' most favorite photos will be displayed on the photo club's website, including the names and URLs of the participants chosen.
The submitted photos will be judged by Amsterdam Photo Club photographers:
Kjell Leknes, Megan Alter and Iwona Montel
Happy snapping, and have a great summer !!!